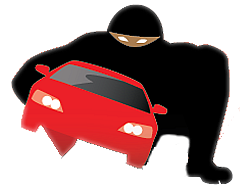 Check out our Customer Reviews from this past winter!
Customer Reviews and Testimonials are very helpful to ensure we are doing our best!
At Ninja Auto Sales you get the respect, quality, and service you deserve. Customer service is our #1 priority and amazing post sales support and more.
Read on to find out what our past customers are saying about us: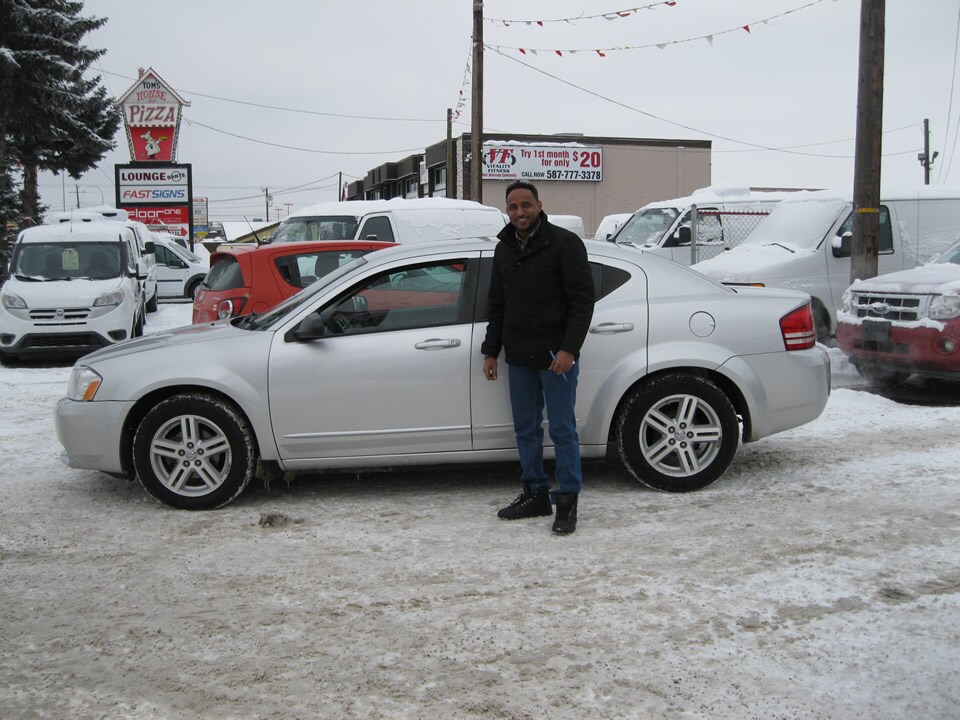 When I first came to Colin to trade in my car it was kind of unclear if I could make it. Colin is a good guy and he did help me out and I will definitely be his customer and bring more people to Ninja.
Simon
---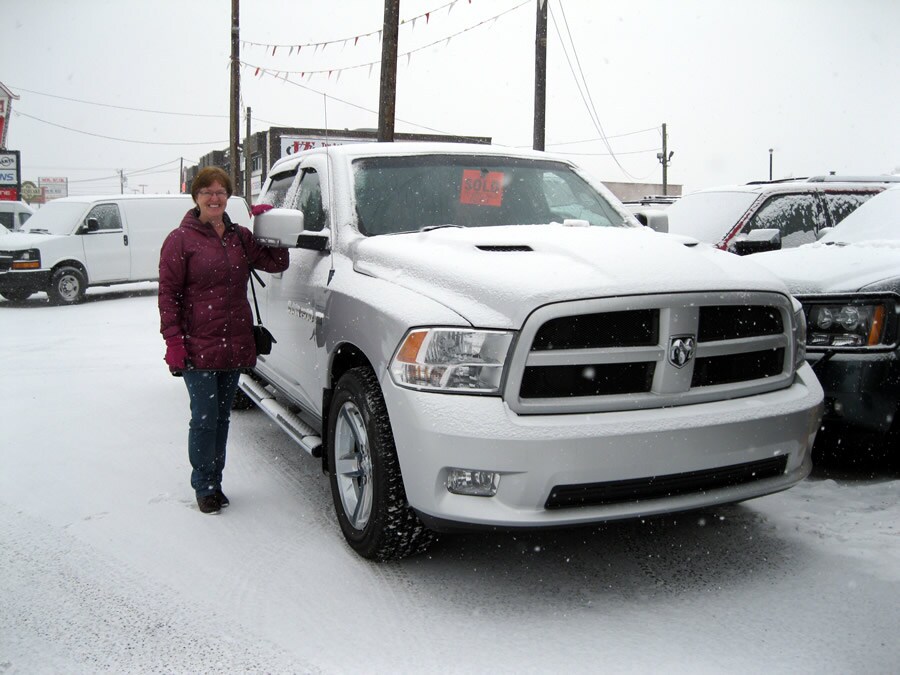 Colin - you are very good at your job!
First truck I've ever bought so looking forward to working with you. Awesome to deal with and definitely would recommend your service.
Glenys - Olympic Medalist
---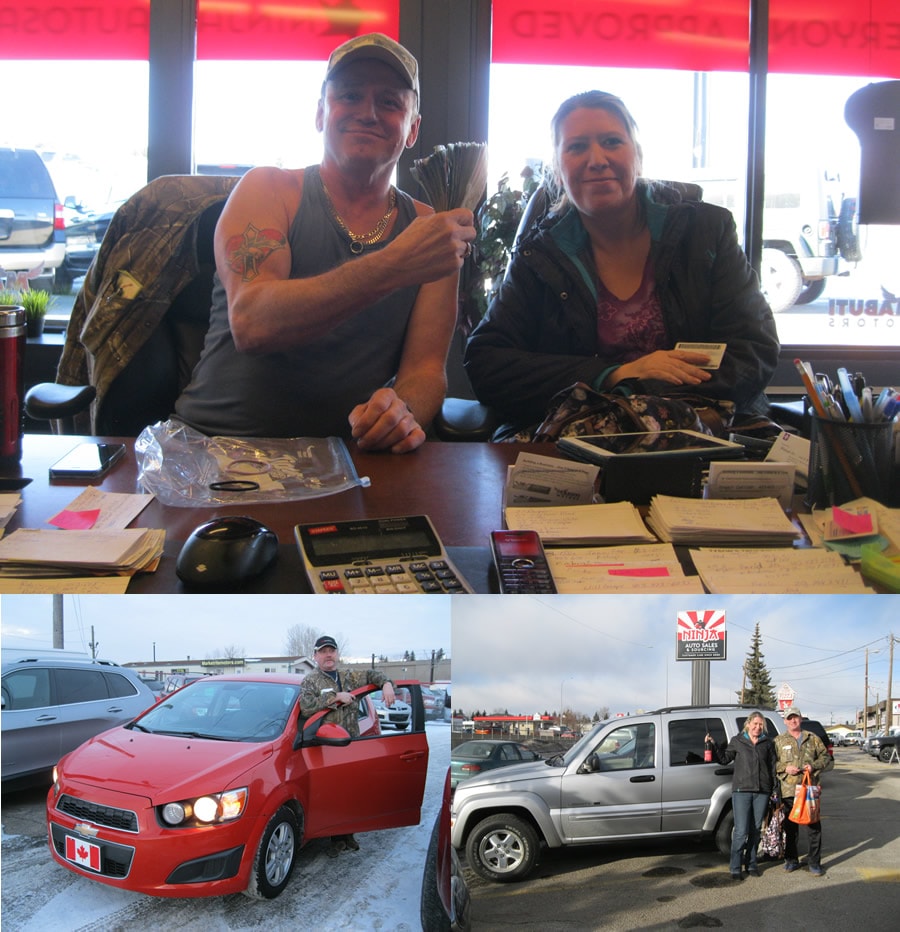 I was treated awesome, and Colin that I met for the first time, was very nice and comforting at my time of need especially after I told him of my wife's passing last month.
- Randy
I received excellent service from Colin on the purchase of my new Jeep Liberty. I would highly recommend Colin and Ninja to any friends and family.
- Christie
---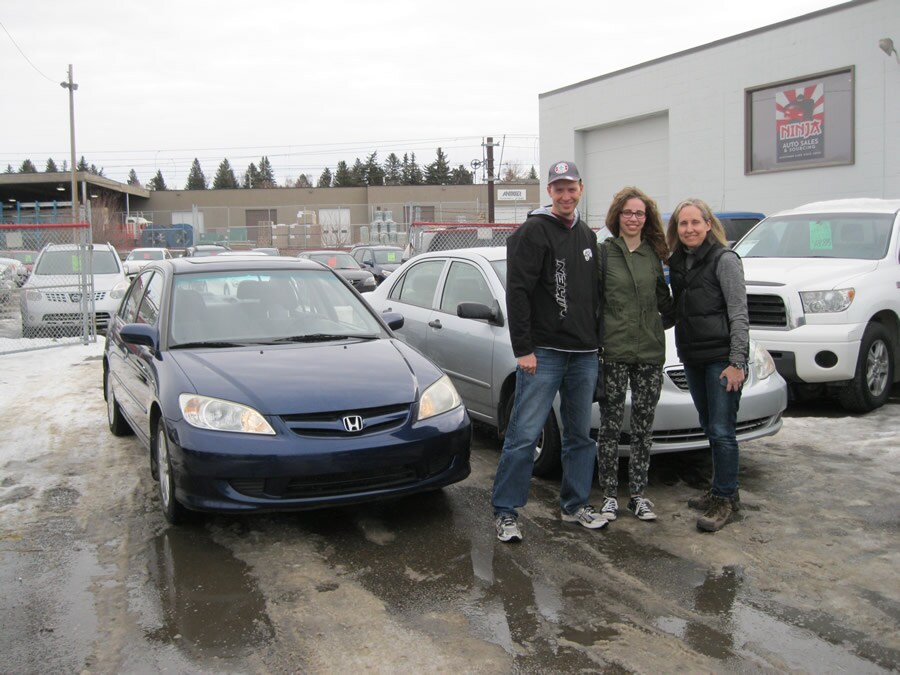 Had an awesome time! Thank you for the cars!! It was very fun driving with you :)
- Delaney
Thank you so much for making the purchase of 2 cars fomr my twin girls easy. It was a daunting task and you made it easy. I truly appreciate all you did for us.
- Sandra (Mom)
First cars are a BIG DEAL! And we have to keep 3 women happy. That's a tall order, and you did a great job of putting all my girls at ease. Taryn and Delaney are thrilled and Sandra has all the confidence that they have solid cars to take to school.
- Vaughn (Dad)
---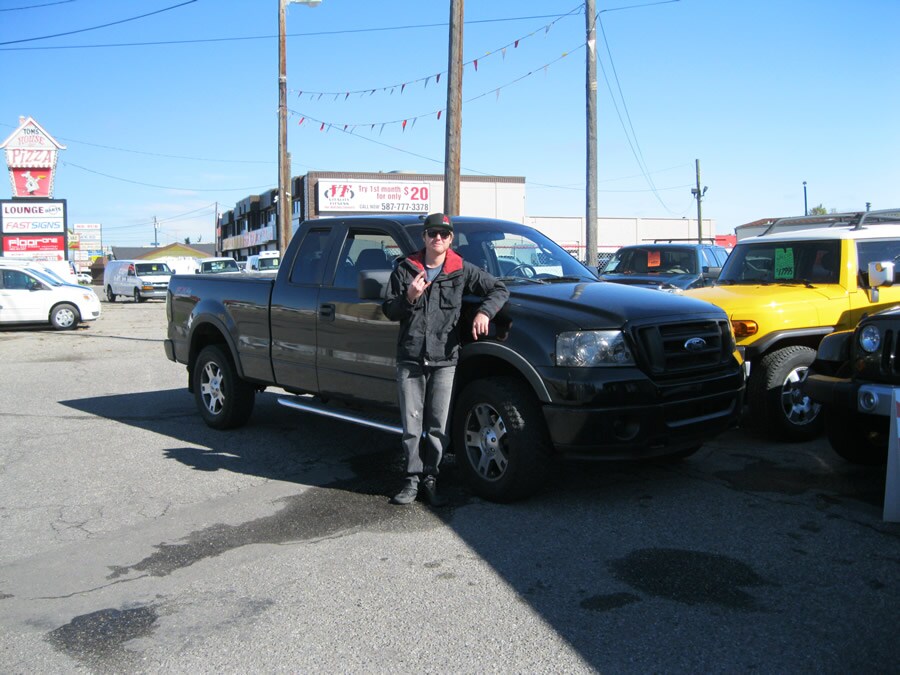 I found Ninja through a Kijiji ad. Colin was very personable right from the beginning. He was honest and open about the state of the vehicle. One of the reasons I pursued the relationship was because of the care that he displayed in taking care of his customers. By offering his mechanic to take care of issues and referring the warranty. I decided to puchase the vehicle. I will definitely return for future purchases, and will recommend Ninja Auto Sales to friends and family.
Adam
---
Colin is a well rounded businessman who goes the extra mile to see to the customers satisfaction. The manner at which he gives is customers is amazing. I am okay with every step of the business.
Abraham
---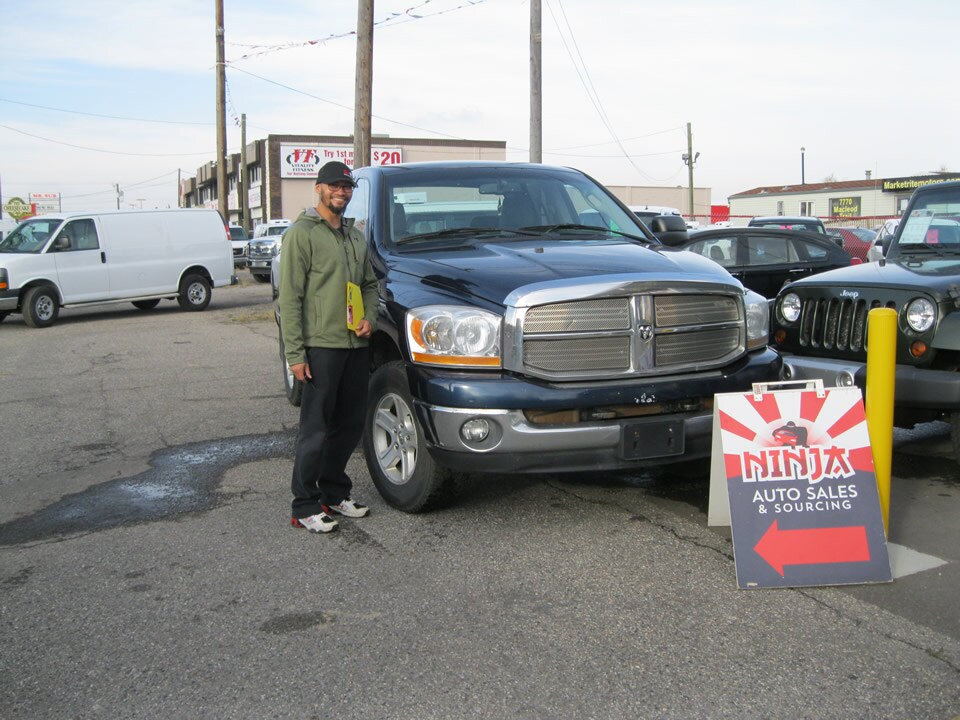 Pilipino pride here. Colin was very knowledgeable about his cars. He took his time explaining all the details. Very friendly. Bought an '06 Dodge RAM 1500. Colin gave me a very good deal on the truck. I will not hesitate to buy another vehicle at Ninja Auto Sales. Keep up the good work Colin and staff!
Joseph
---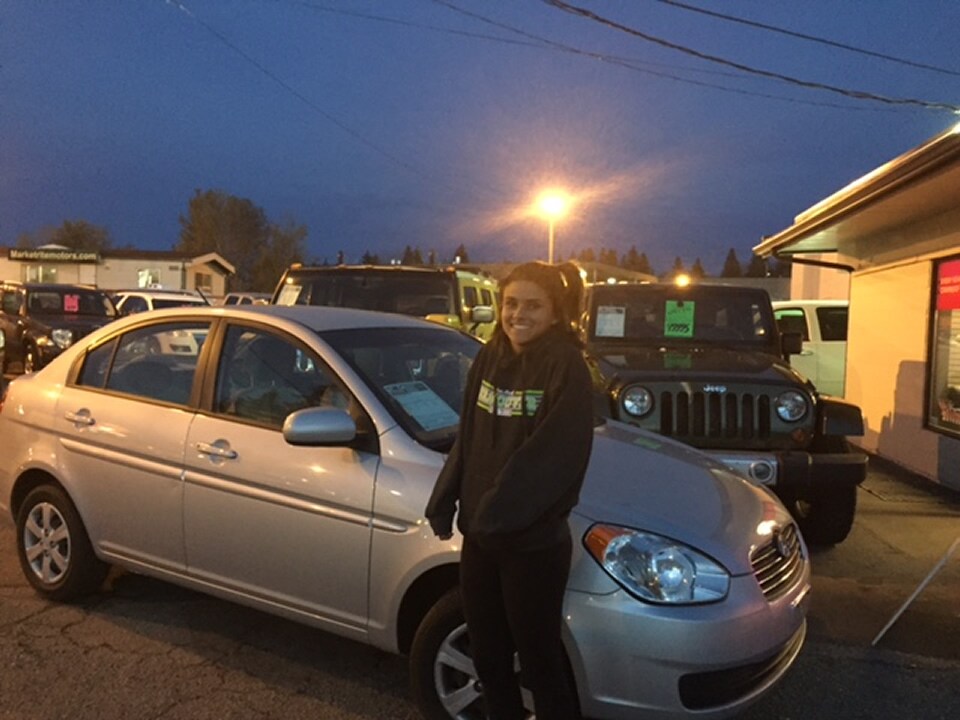 My daughter Alysha urgently needed a car for her full time dance career and post secondary school. We looked at cars on Kijiji... didn't go so well. Met with Colin at Ninja Auto Sales. He was very professional, kind, concerning to our needs, and has a great sense of humor. We got an awesome car at an affordable price for us (single mom). Thanks Colin. We will refer all our friends and family to Colin when they are looking for a vehicle.
Tammy
---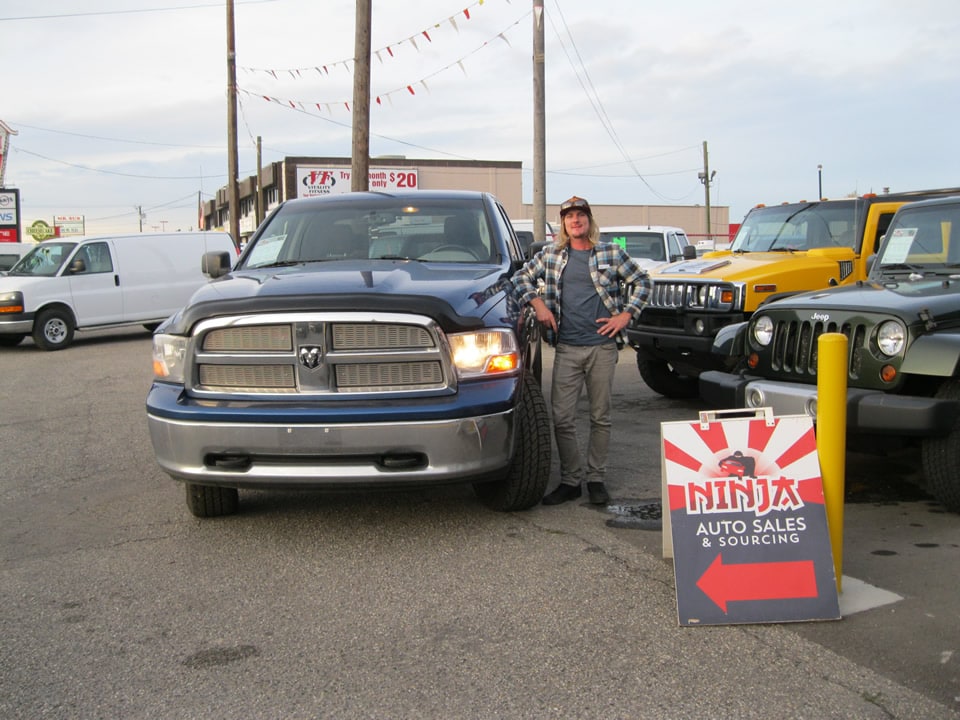 I am from Australia so I was a little unsure on the process of buying a truck. Colin is a good bloke and made the deal very easy. Driving away in a '09 Dodge RAM 1500. YEW!
Clay
---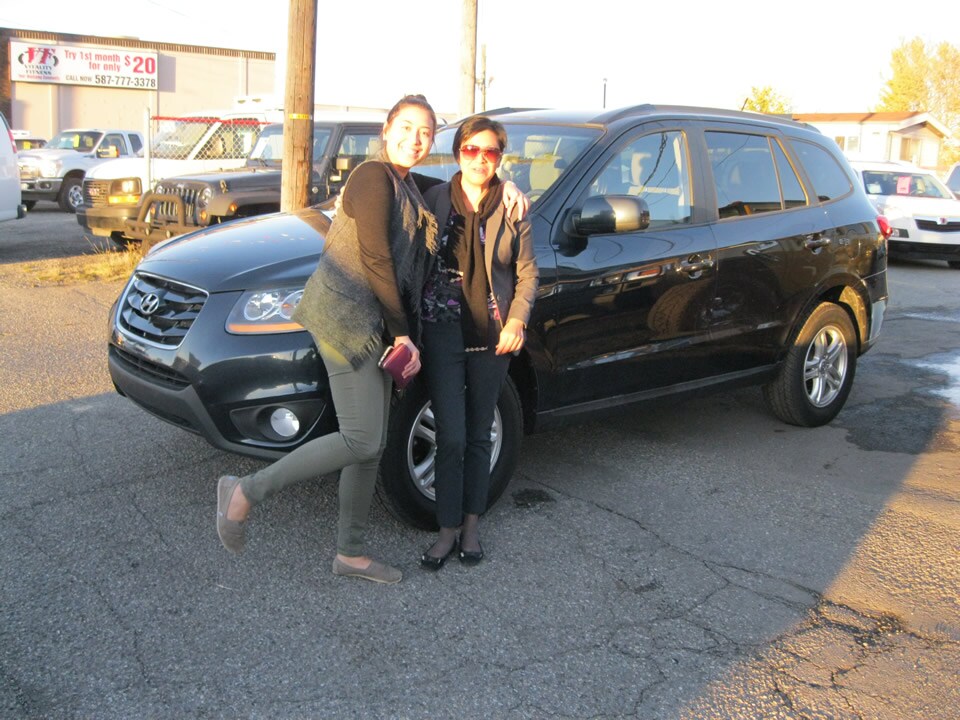 I needed a car and found myself at Ninja Auto Sales. Colin was extremely friendly and even stayed late on a holiday weekend to help me find the perfect car to fit my needs! Excellent customer service. Thank you.
Agnes
---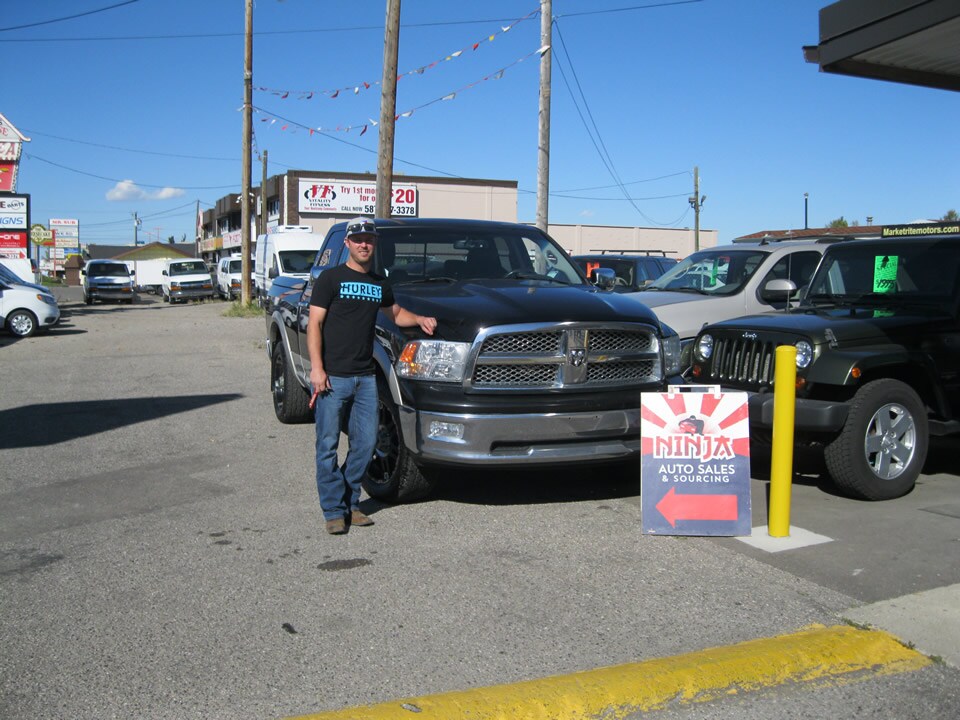 Colin has been amazing to deal with and has helped get me into a beautiful truck. He worked with me every step of the way with trading in my truck to financing a new one. I will highly recommend Ninja Auto Sales to my friends and family! He will have my business in the future for sure!
Ian
---