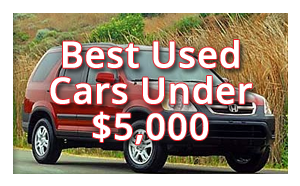 Looking for the Best Used Cars Under $5,000?
Ninja Auto Sales carries a great selection of quality used cars under $5,000. These vehicles are perfect for winter, students and anyone on a limited budget.
Five thousand dollars is often considered a good place to start your budget. It gives you enough ceiling to open up a lot of relatively recent pre-owned vehicles for consideration, which can be important when considering fuel economy and reliability.
Browse our best used cars under $5000 below: